---
Founding Story
FiduciaSolutions was collaboratively developed by a group of concerned, community-minded individuals with input from the United Way Worldwide in an effort to combat the epidemic of fraud and embezzlement crimes against charitably-focused, nonprofit organizations and small businesses.
The architect of FiduciaSolutions has caught major occurrences of fraud and embezzlement throughout his professional career and studied numerous, extensive violations of public trust as an active member of the community. Believing there had to be a cost-effective way to protect the organizations whose missions directly impact the most vulnerable in our communities and for small-to-mid-sized businesses lacking the resources of larger corporations, FiduciaSolutions was created.
Robert Berdelle, EVP and CFO of United Way Worldwide, strongly believes FiduciaSolutions fulfills a protective need that has been missing from United Way organizations and their affiliated partner agencies. He recommends the integration of FiduciaSolutions for United Way agencies worldwide.
---
Dan's Background
Daniel Healy is currently Manager Director at Guggenheim Partner's which is a global investment and advisory firm with more than $240 billion in assets and was previously a Controller in the $8B Insurance & Wealth Management Division of Genworth Financial. Responsibilities include coordinating the financial close, Sarbanes Oxley compliance, the design of internal controls, accounting and reporting for two of Genworth's Broker Dealer's, and overseeing the Reinsurance Operations Department at Genworth.
Dan is a Certified Public Accountant. Before joining Genworth in 2005 he lead the Internal Audit Departments of two other Richmond based Fortune 500 companies. Dan has also held the position of Corporate Investigator at HSBC Bank in Rochester, New York where he was responsible for investigating fraud and embezzlement claims for 66 branches and 2 operations centers in Central New York.
Currently, Dan is privileged to serve on the Board of three Richmond area nonprofits. Dan started his career in public accounting in Buffalo, New York after earning accounting degrees at Canisius College and a MBA at the University of Rochester.
---
How Dan is Involved
---

As a Nonprofit Board Member Recognized Control Weakness

---

Built Internal Control Structure $4MM Church/School

---

$15MM Physicians Practice CEO Requested Assistance

---

Richmond Times Dispatch Article Nonprofits Embezzlements

---

Built Tools to Access & Improve Nonprofit Control Structure

---

Instituted Annual Assessments at 3 Organizations

---

CEO & CFO United Way of Richmond Requested Assistance

---

CFO & Controller United Way Worldwide Request Assist

---

Developing Process Across United Way Worldwide

---

Innovation Center at Buffalo, New York

---

Semi-Finalist 43 North Competition
---
A Letter from the Founder
Hello,
My name is Dan Healy, and for the past 20 years I've served as an auditor, corporate fraud investigator and a CPA. About 12 years ago a small group of colleagues and I recognized that many of our most cherished nonprofit and small business organizations had at one time or another been victimized by fraud or embezzlement. Some of these organizations were so severely damaged they were forced to close. Even the organizations that were able to survive rarely rebounded to their previous strength or effectiveness.
To gain a sense of the size of the problem we informally tracked reports of nonprofit embezzlements in the Richmond Times-Dispatch newspaper over a seven-year period (2006-2013). We were astonished to learn that over $23 million in embezzlement losses were reported over that period. Because experts believe that many embezzlements are never identified or reported, we felt the $23 million reported was possibly just the tip of the iceberg!
Why are smaller organizations unable to benefit from the internal control structures that effectively protect larger organizations? Is it possible to introduce the most effective controls to small nonprofits and businesses in a cost effective way?
We believe we have to better protect the organizations that have direct positive impact on the most vulnerable within our communities.We built FiduciaSolutions as our answer to these critical questions. We believe we have created an affordable and effective internal control process. This process has been successfully implemented at United Way Worldwide and a variety of nonprofit and small businesses.
FiduciaSolutions is confident that our services will have a positive impact on your organization. Please feel free to contact us to discuss your organization. We look forward to working with you.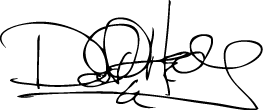 Dan Healy, CPA